WhatsApp was launched in 2009 as a simple texting software that allowed us to interact with each other worldwide for free. WhatsApp has been accumulating followers super-fast all across the world since then, making it highly exciting to companies. With over 2 billion users worldwide, WhatsApp is the most popular messaging service among the hundreds of choices available.
Due to the growing popularity of WhatsApp, in January 2018, WhatsApp announced WhatsApp Business, a standalone company app similar to Facebook and Instagram that intends to enable small business owners to communicate with consumers who use the standard WhatsApp client.
Messaging applications like WhatsApp are not only the preferred routes of contact among consumers but also assist small businesses in expanding customer care outside traditional channels for faster response attributed to their smart and business-friendly automation features, the WhatsApp Business automation.
Businesses may automate whole conversations and message flows using WhatsApp automation, WhatsApp Business app, and Chabot, in addition to providing unparalleled reach.
What is WhatsApp Business Automation?
Losing a potential buyer just because one could not answer queries quickly is expensive because it costs 6 – 7 times more to acquire a new client than to keep an existing one.
Customer service's "lack of speed" is the leading cause of customer dissatisfaction; this dissatisfaction swiftly converts into angry consumers and a terrible customer experience, leading to 51 percent of customers saying they will never do business with that firm again.
Recently, no individual can go for a day without checking WhatsApp. Thus, lately, WhatsApp and WhatsApp automation have become critical tools for organizations worldwide. For large and small enterprises, the platform is considered essential as breathing.
Let's examine why WhatsApp for business automation is so significant, its benefits, and why your company should use the popular messaging service.
WhatsApp has recently become widely accepted as the primary way of communication among clients.
Additionally, with business-friendly and intelligent automation, firms may significantly improve customer service with this platform. This has also resulted in speedier issue solutions. WhatsApp is the most popular messaging app among the several available alternatives. In reality, it has a global user base of nearly two billion people. All of this indicates the platform's extraordinary reach.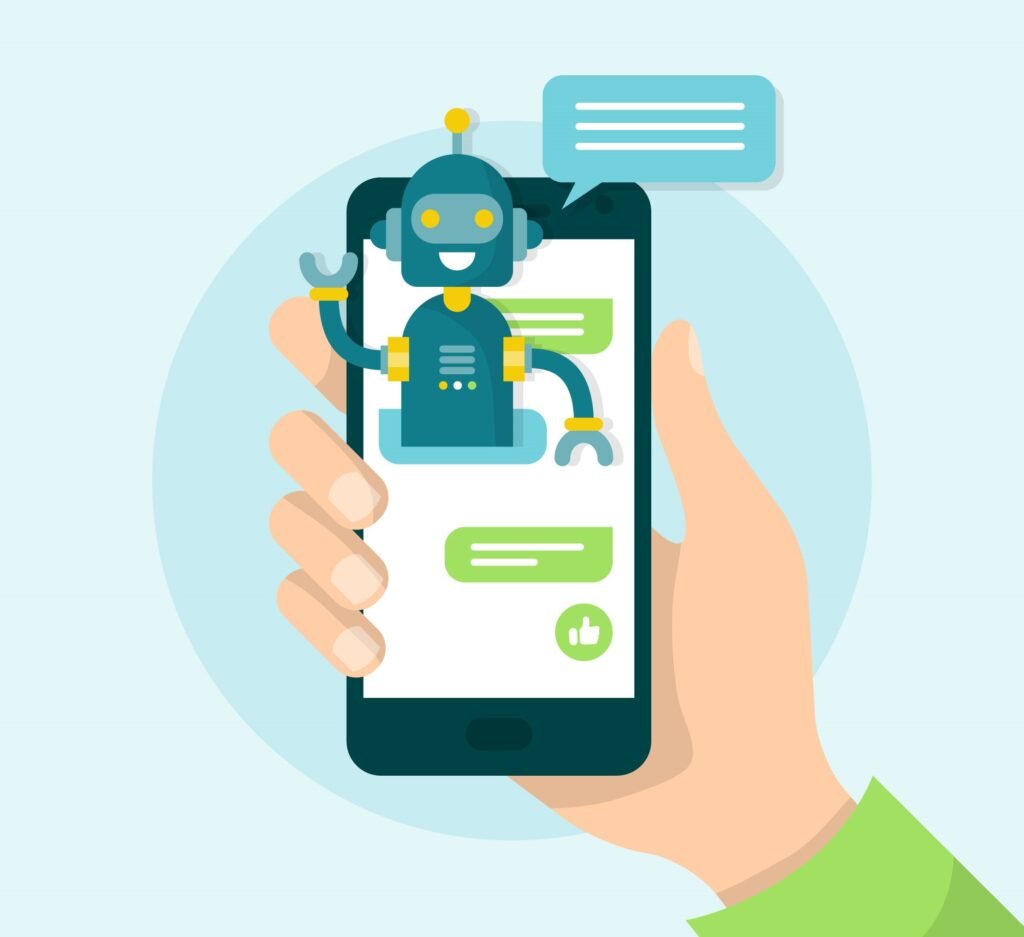 Furthermore, companies may now automate the conversion process, which includes message flows, using the WhatsApp API, WhatsApp Business, and Chatbots for better processing of queries and to reduce the time the consumers wait for a reply.
There are two ways to set up auto-replies for a company:
1. To Use WhatsApp for Business
One may communicate with consumers more effectively with the WhatsApp Business App. Also, one may send them important notifications and ask them for feedback.
It may also be a live chat tool to create 'away messages.' This allows businesses to speak with consumers and inform them that they are unavailable but will contact them as soon as possible.
2. Using WhatsApp's APIs for Business
WhatsApp Business APIs can be used to deliver timely messages and automate chats. It'll be able to automate replies to FAQs with the aid of a WhatsApp Chabot. Also, communicate with consumers 24 hours a day, seven days a week.
Read: Why is Branding important in marketing?
What is the best way to Send Automated Whatsapp Messages?
The notion of WhatsApp automation was introduced with the introduction of WhatsApp Business. Moreover, the two critical approaches to employing this automation function have grown in popularity.
The WhatsApp Business App and WhatsApp API have different automation functionalities. While the WhatsApp Business App offers some essential automation tools, the WhatsApp API provides several advanced messaging automation options. Customers may easily contact companies using WhatsApp bots, which can be incorporated into the app using the WhatsApp Business API.
4 Most Important Features Of Whatsapp API
WhatsApp Chatbot may rapidly respond to client enquiries at scale and expand your brand's reach using the WhatsApp Business API. This API is designed for small, medium, and big businesses. This enables them to reach out to clients all around the world.
Businesses are increasingly turning to corporate Chatbots to boost their engagement rates. Chatbots for WhatsApp Business Automation are used chiefly to have automated discussions with consumers. As a result, regular human contact is imitated. Furthermore, coupled with excellent customer service, brand awareness is enhanced.
The following are some of the most important features of WhatsApp APIs:
1. Automating the Complete Message Flow
Customised message flows will improve customer service by reducing response time. A custom message may be created using the WhatsApp API. This will cover the length of a typical discussion and the many stages of a conversation. When dealing with repeated activities and often requested queries, it's convenient.
2. Ability to Use WhatsApp Bots to Automate the Sales Process
With the use of WhatsApp bots, the entire selling process may be automated and rendered human-free. The bot may also be configured to present catalogs with queries regarding the customer's requirements. It can even assist you in selecting the appropriate goods and allowing you to check out quickly. Most significantly, chatbots allow you to provide customers with customer assistance anytime.
3. Possible to Automate Proactive Notifications
Through the WhatsApp API, one can proactively communicate with consumers. To do this, create proactive message templates. After a consumer has opted in to receive such messages, this capability can communicate updates on orders, appointments, service requests, and payments once verified.
Customers will have to ask fewer follow-up inquiries as a result of this. As a consequence, agents are dealing with fewer repeated questions. Remember that message templates can only contain photos, text, and PDFs.
4. IVR Call Rerouting Automation
Only the WhatsApp API provides this automation functionality, which allows for decreasing agent effort by routing phone calls to WhatsApp. In addition, one can select a certain number using the IVR (Interactive Voice Response) system. Through this, one may ask the person if they want to continue chatting over WhatsApp.
The consumer will be instantly routed to WhatsApp after opting in. The discussion can then be continued with a bot or an agent. This tool has been proven to cut wait times for consumers who want immediate assistance. In addition, the company saves money on operating expenditures.
3 Benefits Of Automating the WhatsApp Business App
The WhatsApp Business app is a free-to-use solution that includes the WhatsApp API's basic functionality. The API, on the other hand, promises more complex functionality and automation possibilities.
The following are three of WhatsApp Business's most important features:
1. Greetings from an Automated System
Set a triggered response to customers' communications using this functionality as soon as their question is received. This speeds up your first connection and gives them a sense of being seen and heard. This message may be customised in the WhatsApp Business App's business tool.
2. Away Messages that are Automatically Generated
Automated messages may be set up to send messages anytime someone contacts after business hours. Customers may feel comfortable receiving their enquiries. They can also get an idea of when they should expect a response. This feature would make sure that the customers are replied to as and when they raise a question, this would also make the consumers happy and would surely return in the future.
3. Quick Responses to Address FAQs
A helpful tool to store and reuse frequently used messages. After giving each message a unique 'tag,' it can be accessed by entering "/" followed by a keyword. These messages react to enquiries quickly and save agents time and energy.
What are the Benefits of using WhatsApp for Marketing?
Beyond messaging, WhatsApp allows interaction with consumers in various ways. Shipping updates, appointment reminders, order notifications, tickets or boarding passes, product demos, surveys, and support messages, among other things, may all be sent to customers using WhatsApp.
As part of the Facebook ecosystem, WhatsApp provides support for Facebook Shops. Customers may use this feature to send the company a WhatsApp automated message with queries about items they see in Shops. WhatsApp sends communications instantly worldwide and is a safe platform owing to end-to-end encryption.
Read: Benefits of Automating WhatsApp Messages and Chatbots
What are the Advantages of Chatbots and WhatsApp Auto Messages?
WhatsApp Business Chatbot provides organisations with an excellent opportunity to reach a new and larger audience. WhatsApp Business automation, particularly Chatbots, has several advantages and may help the business to function more smoothly. Additionally, they enable businesses to give the highest level of customer care, ensuring that clients return to their establishment.
Entrepreneurs now recognize the need to reach out to customers in novel and creative ways. Reaching out to them on platforms they are already engaged in may be beneficial.
The most significant benefit of WhatsApp automation is its potential for any company. It strengthens and stabilizes the relationship with the consumers by using WhatsApp Business and WhatsApp Business chatbots.
Furthermore, better interaction rates on WhatsApp might help the companies build a more devoted consumer base. As a result, customer service activities may be automated using WhatsApp chatbots. Consequently, all consumers will have a better experience, and the company will also profit.
FAQs about WhatsApp Business Automation
What is WhatsApp Automation?

WhatsApp Automation refers to the process of using automated tools to manage and send messages through WhatsApp. This can help businesses streamline communication with customers and improve efficiency.

What is a WhatsApp API?

A WhatsApp API is a set of programming tools and protocols that allows developers to integrate WhatsApp into their applications or systems. This enables businesses to use WhatsApp as a communication channel to interact with customers and automate certain processes.

How can businesses use WhatsApp Automation?

Businesses can use WhatsApp to automate customer support, send notifications, and even complete transactions. For example, a business can use a WhatsApp chatbot to answer frequently asked questions or process orders through automated messages.

Is WhatsApp Business Automation legal?

WhatsApp for Business Automation is legal as long as businesses comply with WhatsApp's terms of service and local laws and regulations. It is important to ensure that automated messages are not spammy and that users have opted in to receive messages.

What are the benefits of using Automated Whatsapp message?

Using WhatsApp Automation can save time and resources for businesses by automating routine tasks and improving customer engagement. It can also help businesses reach a wider audience and provide a more personalized experience for customers.

What are some examples of successful WhatsApp API Automation use cases?

Examples of successful WhatsApp business automated message use cases include customer support chatbots, order confirmation and delivery updates, and event registration and ticketing.

Are there any limitations to WhatsApp Business Automation?

WhatsApp has certain limitations on the use of automated messages to prevent spamming and maintain user privacy. For example, businesses cannot send unsolicited messages to users who have not opted in to receive messages, and certain types of messages, such as promotional content, require explicit user consent.